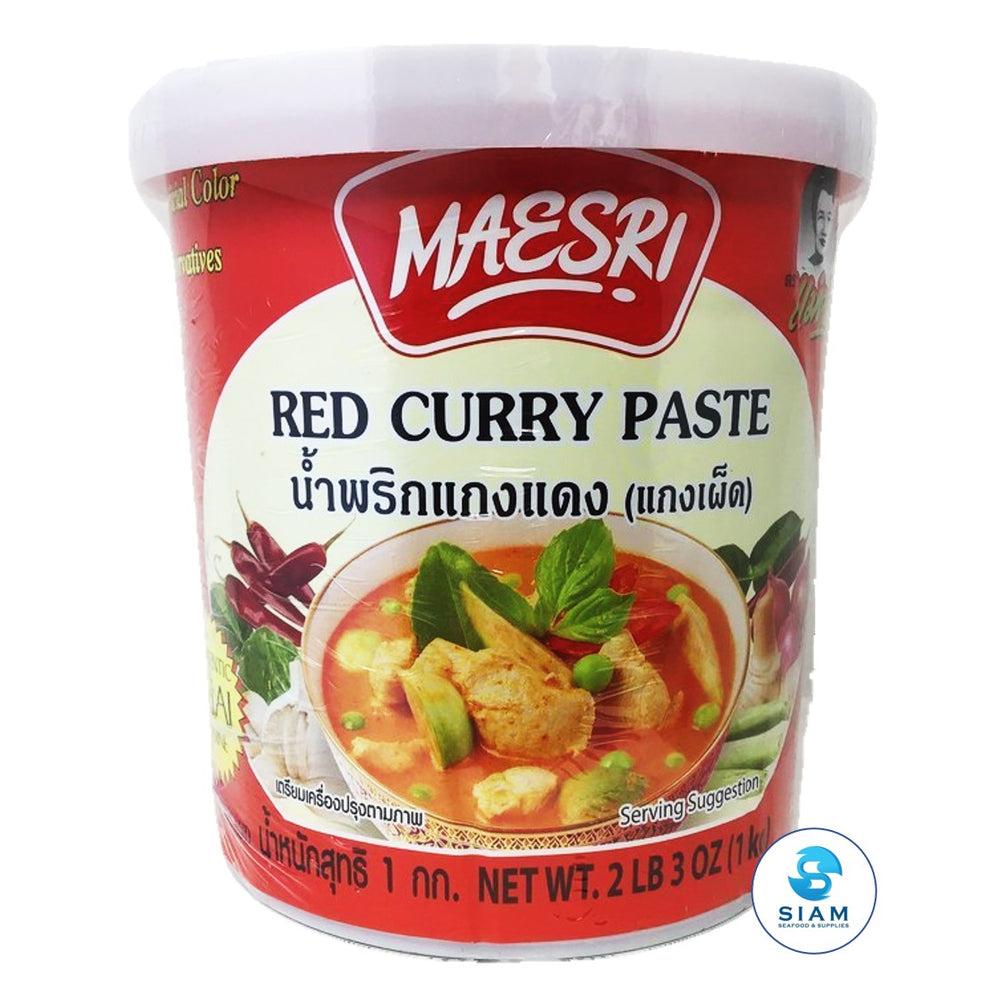 MaeSri Red Curry Paste
No Artificial colors, No Preservatives, No MSG
Mae Sri Brand is recognized in Thailand as a high quality export product with rich taste and authentic flavor.
Basic cooking instructions provided on package.
Keep refrigerated after opening.
Size Options:
-2.2 lbs Plastic tub which fully resealable.
-4 oz can which is adequate for 6 large servings.